Support the Decibels Foundation!
---
| | | |
| --- | --- | --- |
| Caroline | Lauryn | |
Welcome to our fundraising page!
Our names are Lauryn (10yrs) and Caroline (9yrs) Talbott and we live in Stow, MA. We ride at Red Acre Farm. This will be our first year Riding for Decibels at the 7th Annual Decibels Foundation Horse Show at Red Acre Farm in Stow, MA.
We would really appreciate any help you may provide us in reaching our fundraising goal. The Decibels Foundation supports children with hearing loss and their families and all proceeds will go to this wonderful foundation. In addition to helping all children with hearing loss, we will be riding as a special honor to our cousin Katie, who is also a resident of Stow, MA.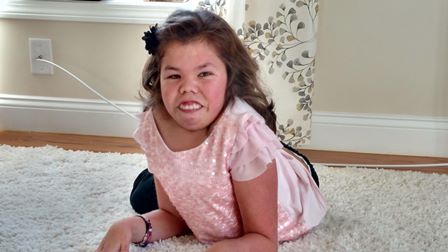 To donate on-line, please enter your credit card information below. If you would prefer to donate by check you may send it to: The Decibels Foundation, 2 Clock Tower Place, Suite 418, Maynard, MA 01754. (Please include our names in the memo) If you are unable to make a donation at this point, please feel free to share this on facebook or via email and include a link to our page.
Thank you very much for your kind support and generous donations!
Lauryn & Caroline Talbott
---
Our goal is to raise $500 to support children with hearing loss and their families. Join us and our donors as we try to reach this goal!